Support the Vancouver Genre Writers
What a long strange trip it's been. When I started this group back in January of 2018, I didn't think anyone would even show up, let alone think I'd make so many amazing personal and professional connections with local genre writers. Before the pandemic we regularly had 18 to 24 people coming out for our Tuesday night social meetups at 12 Kings, ran several great workshops and roundtable discussions, and even ran a year-long critique introductory group. Had it not been for the pandemic, we'd still be trucking along and working on new ways to expand our reach so we can inspire as many local genre writers as possible to get their stories onto the page. And even despite us having to shut down our physical meetups and the heavy attrition as members disappeared to focus on their mental health these past few years, the support network I've been able to build through this group has been instrumental in keeping me motivated and productive when it all seems like being creative on top of everything else is just too much to ask.
Which is why I believe it's time we get back to getting the word out. From the beginning, I have always wanted this group to be accessible to any Vancouver-area writer in need of community. Meetup.com is far and away the best platform to reach prospective members, and since so many of our regulars came from Meetup.com in the first place, I think it's time to get ourselves back up and running on the site. A few things have changed over there in the intervening years, like the disappearance of their free organizer tier for groups with fewer than 50 members, so this means paying for access right from the get-go. (More on the fee structure below.)
If you don't care about the details and want to donate, just click the Donate button below to make a donation through PayPal. For more payment options or to for background on why I'm asking for donations, keep reading.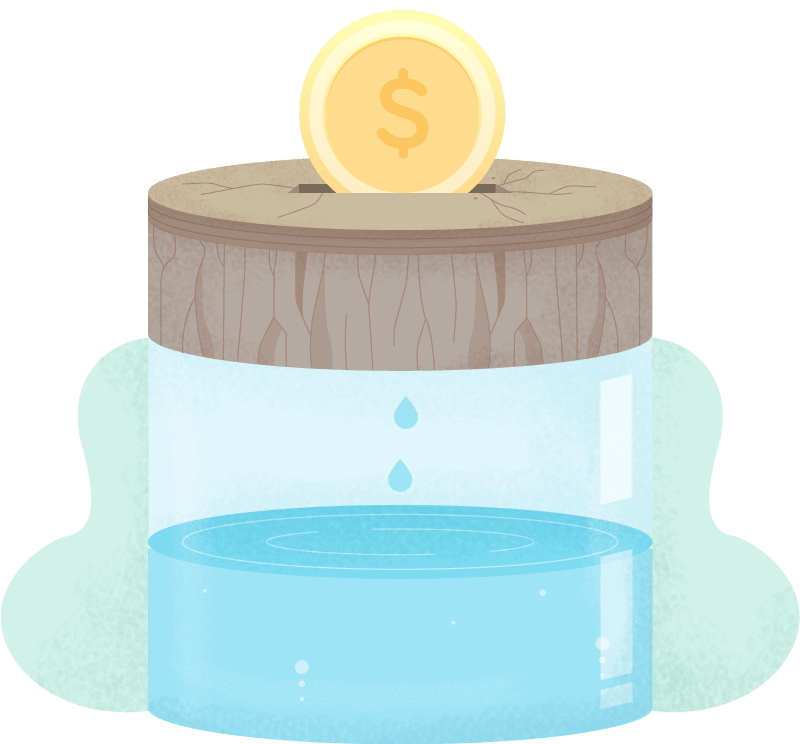 What is the donation target?
Since Meetup.com no longer has a free tier, I'm obligated to pay organizer dues right off the bat. With a 30% discount on our first 6 months, the first payment was $77.57. At today's exchange rate, our next payment in six months will be $135. That gives us a donation target of $215. If we do less than that, we'll do another call for donations before the renewal date. If we get more, those funds will be put towards next year's annual organizer dues of approximately $270.
If VGW has been valuable and/or enjoyable to you this past year, and you intend on continuing to attend to our social nights and workshops, please consider donating $10 or $20 as is comfortable for you. If you really can't afford to contribute, don't sweat it; we gladly welcome everyone to join us.
So why use meetup.com instead of facebook or some other site?
This is something I've spent a lot of time researching, and the answer is that meetup.com is essentially the only option that attracts new members. A community that isn't growing is slowly dying. People get busy or have a change of life circumstances, and they drop off the radar for a while. We've had a few people come and go throughout last year for various reasons. For the time being, I believe it's important that we continue to attract new members in order to keep our active numbers from dwindling to only a small handful of people. Many of our regulars came from meetup.com. I created this group because I wanted to give people like me a chance to find each other in the real world since so much of our writing time is spent alone with a computer screen. I'd like to continue giving people a chance to find us, and meetup.com is the best way to do that.
As for why we don't use other platforms, people are bailing from places like Facebook, and even if we did have a Facebook group, it very quickly becomes an issue of having to pay in order to boost posts and event so everyone sees them. It's too easy for things to get lost there. Meetup.com just works.
Alternate Payment Methods
Don't want to use PayPal? You can either slip me (Mark) cold hard cash at one of our meetups, or contact me directly through Discord or Meetup.com for an email address to which you can send a money transfer. Just make sure it's me before you go sending money off to someone. In the Discord server, my name should be pink with a little crown icon next to it, and this is my Meetup.com Profile
-Mark Feenstra
Thanks for your time and support!
VGW Would be nothing would be nothing without the support of our members. I look forward to seeing you at upcoming meetups and workshops, and together we can welcome new members into our little family.